Momo's Kitten
Written by Mitsu and Taro Yashima
Illustrated by Mitsu and Taro Yashima
Reviewed by Konnor M. (age 8)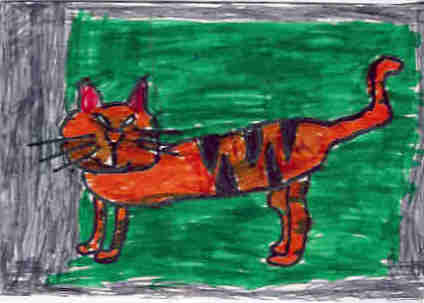 Momo found a kitten on the way home from the market. She named the kitten Nyan-Nyan; it means kitten in Japanese. Momo had to go to camp in the summer. She found out that Nyan-Nyan was going to have kittens. Nyan-Nyan was a good mom to the kittens. Momo?s parents had to give the kittens away because the house was too small. Momo felt bad about giving the kittens away. Find out how Momo feels better by reading this book.
I thought the story was cute because the kittens kept drinking in the air when they were being held. It was unique that Momo made cat certificates for each kitten that was given away. This book reminds me of when I gave away my puppies.
I recommend this book to people who love cats. This book shows how hard it is to give away your pets.