Water Dance
Written by Thomas Locker
Illustrated by Thomas Locker
Reviewed by Vicente L. (age 7)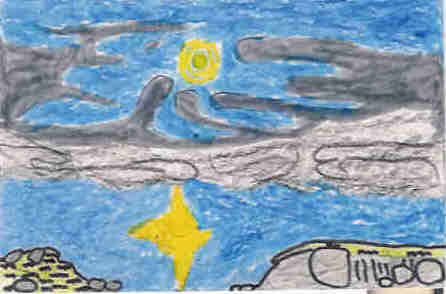 This book is about water and the water cycle. Some people think it is one thing and others think it is many. It falls from the sky as rain. This book takes you on a journey as water flows through our environment in streams, lakes, rivers and oceans. The water evaporates from the ocean back into the sky, which starts over again.
I liked this book because it had descriptive words like, ?I pass through a gateway of high stone palisades, leaving the land behind.? The paintings were fabulous and it made me think of going camping. My favorite part was how the moonlight sparkles on the waves. This book made me wonder about how rainbow colors come together.
Anyone who loves beautiful paintings will love this book. The poetic way it was written made our class wonder what each page was about. I recommend this book to children and adults that are interested in the water cycle.