Harry Potter and the Order of the Pheonix
Written by J.K. Rowling
Illustrated by Mary Grandpre
Reviewed by Branden R. (age 12)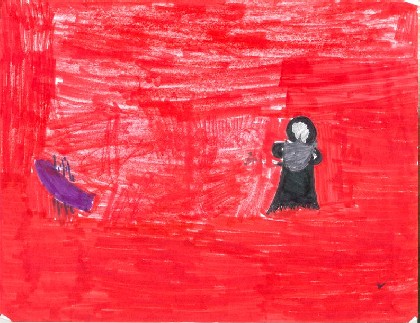 In this fifth installment of Harry Potter, he is fifteen years old. He gets very frustrated because he has no news of Valdemort and his friends. He wants to get in on the action. Everytime he gets a letter from his friends, it says, "We'll tell you all the news when you come." Things get even worse when a dementor attacks him and his cousin. When Harry gets back with his cousin draped over him, his aunt and uncle go crazy. He even gets a letter that says he has been kicked out of Hogwarts and the Ministry of Magic was shortly coming to destroy Harry's wand. If you want to find out what happens to Harry, you will have to read this book.
This book is one of the Harry Potter series. It is similar to the other Harry Potter books because most of the characters remain the same. This fifth book is amazing and will keep you guessing until the end with all it's mystical events. Personally my favorite part was about a dream that Harry had, because it starts another problem in the book. Even though there aren't any pictures there is alot of action and surprising twists. As many know, this book is a part of a long series. It still has the same mystical events and many of the same kind of mysteries. I found that many of the characters were interesting. I liked Harry and Ron most of all because they are the ones that the book is about.
I recommend this book because it will keep you guessing until the very end. Anyone who likes thrills, suspense, mystery, and fantasy would love to read this book. I think the end would interest the reader the most because something will happen that will change the course of the Harry Potter series. Anyone who reads this book will love it. At the very end everyone will be on their toes to read the next book of the series. I think it is the best book written in the series so far.