Ella Enchanted
Written by Gail Carson Levine
Reviewed by Alexa M. (age 9)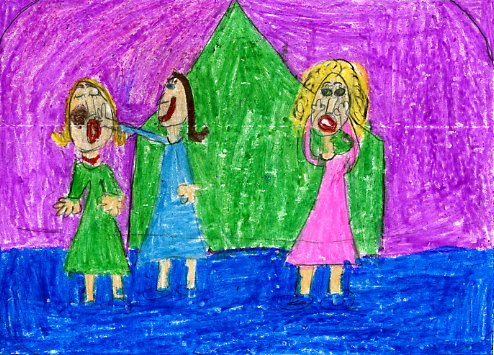 "My gift is obedience. Ella will always be obedient. Now stop crying, child." Ella stopped. This incredible, extraordinary, bedazzling book will make you feel like the main character, Ella. Ella is a girl with a curse. She has to obey everything anyone tells her until she breaks the curse. There is a boy named Char. His full name is Prince Charmont. Char loves Ella, and Ella loves Char. Ella gets invited to three masked balls at Prince Charmont's castle. She decides he can't know she's there because of something she did.
Ella Enchanted is an interesting fairy tale that takes place in medieval times. I liked it because it pulls you into the story. My favorite part was when ogres captured Ella. She found an interesting way of escaping from them. Mandy was interesting because she turns out to be a surprising character. There is a new movie out called Ella Enchanted. There is also a new book with a different cover called Ella Enchanted. Although the books look totally different, they are exactly the same, word for word!
I recommend this book because there are surprises every time you turn the page. People that like fairytales and grab-you books should read Ella Enchanted. I think the fact that Ella is cursed and that she uses interesting words will fascinate you too. This book is also recommended by Sharon Creech and is a Newberry Honor Award Book. I advise you to read Ella Enchanted and see the movie soon!