American Diaries: Zellie Blake
Written by Kathleen Duey
Reviewed by Katrina H. (age 10)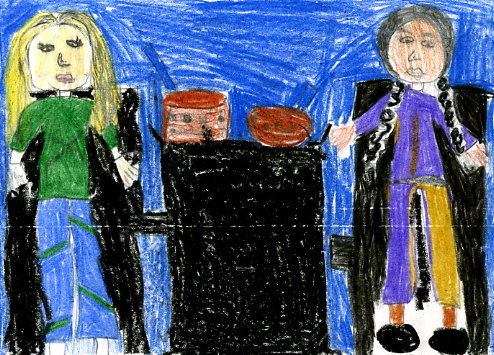 Zellie Blake is a girl
Excited, happy, sad or mad
Lovely and really nice
Lonely
Intelligent
Exciting life
Zellie Blake is a book that makes you feel good and warm inside because she is exciting and she relates well with others. Zellie has no family except her grandma, but then sadness comes into Zellie Blake's life.
I enjoyed Zellie Blake because she had an interesting life that was both hard and easy. My favorite part is when Zellie had a happy life and when she and her grandmother talked to each other. This book reminds me of myself because Zellie acts and talks like me. Zellie has lots of different personalities. Other readers will see themselves in Zellie. A special thing about this book is that Zellie always has friends to talk to and help her.
I recommend that people should read American Diaries: Zellie Blake. You will feel good inside as you read it.