Ralph S. Mouse
Written by Beverly Cleary
Illustrated by Paul O. Zelinsky
Reviewed by Aaron R. (age 10)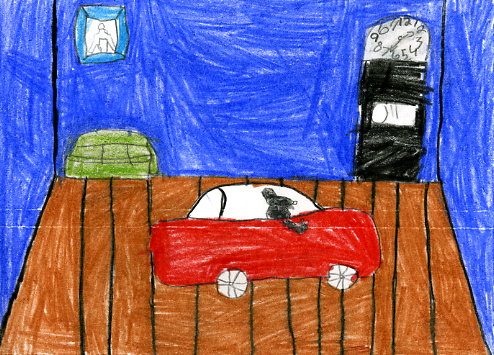 Vroom-vroom-vroom. Ralph, the mouse, is off on a new adventure! If you like imaginary books about animals, you would like this one.
In this book a boy named Ryan has a great friend: Ralph S. Mouse. One day they discover that the Village Inn is going to be torn down. That is terrible because the inn is home to Ralph and his many cousins. Ryan and Ralph fight together to try to save the Inn. Will they do it or not?
I think that this book is terrific. It tells a story of how two friends can save the day. My favorite part is when Ralph gets a car, a fancy sports car. I think Ralph reminds me of myself. We both appreciate friendship and adventures.
I recommend this book because it is funny and interesting. Kids, who are imaginative and like make-believe, will love this book. Kids should read this book to their parents. They will love the adventures of Ralph too.