Ruby Holler
Written by Sharon Creech
Reviewed by Josh P. (age 9)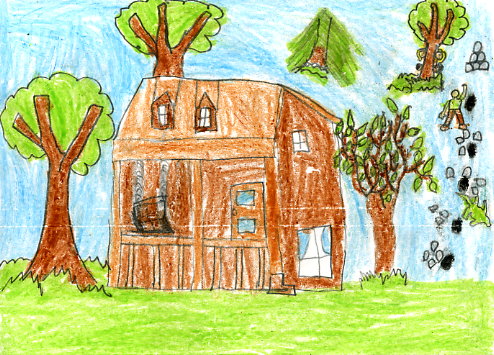 "No stinking, stupid running," said Florida in the book Ruby Holler. You won't want to run through this book because it is a funny, adventurous book. The main idea of Ruby Holler is that twins are treated unfairly until two very nice people adopt them from the Boxton Creek Home. There are several storylines. The main one is the twins are hoping for a home that is safe and loving. The biggest lesson to be learned in this book is to plan ahead and to think of consequences.
I think this book is sad, happy, funny, and one that teaches you about life and its ups and downs. I enjoyed reading Ruby Holler because I love adventure books, and this is one exciting adventure book! My favorite part is when someone goes looking for something and finds a lot of really bad surprises. I think the boy twin is like me because he is always daydreaming.
You should read this book because when you're down or mad, it might cheer you up. When you're happy, it will make you even happier. Even your family will enjoy reading it together. I recommend Ruby Holler to you because it will make your day. As Sarry said, "This is a grand opportunity."