Because of Winn-Dixie
Written by Kate DiCamillo
Reviewed by Katelyn M. (age 10)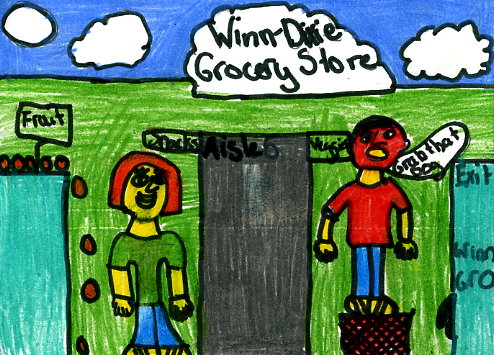 Grab this book!
Winn-Dixie is about a girl named Opal, who goes to the Winn-Dixie grocery store and comes home with a dog. Winn-Dixie and Opal have many exciting adventures together. One big idea of this story is that moving can be hard, but making friends is harder. If you have no friends, a pet helps fill that empty spot. Another big idea is that when you have something, enjoy it while you have it. Opal has no mom. If you read this book, you will find out why.
In this book you will probably be able to relate to at least one of the heartfelt adventures of Opal and Winn-Dixie. This story reminds me of my life because Stevie Dewberry is identical to my brother. Both are a little impish! I laughed, felt sad, and sometimes scared as I read this book. My favorite part is when the manager's face is cherry red because it is silly. I felt really sad when Opal shares her feelings about missing her mom.
If you like pets, and if you have a dog as a pet, you will enjoy this true-to-life story. It will also help you through some difficult times as you relate to Opal's life. Because of Winn-Dixie will remind you to be thankful for the things you have.