The BFG
Written by Roald Dahl
Illustrated by Quentin Blake
Reviewed by Andrea C. (age 11)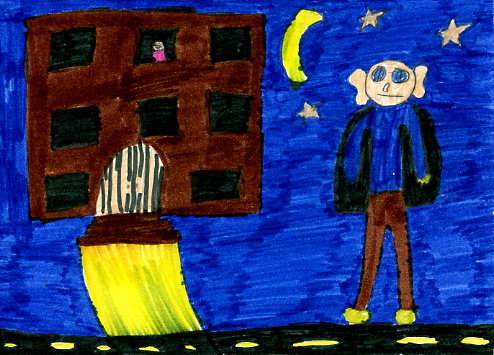 Would you be scared if you were kidnapped by a BIG FRIENDLY GIANT?
In this book, Sophie, an orphan, was kidnapped by the BFG (Big Friendly Giant). During many adventures, Sophie becomes a friend to the Big Friendly Giant and ends up helping him.
The BFG is one of the best books I have ever read for many reasons. It is adventurous, exciting, and really funny. My favorite part of this book was when all the giants were trying to get the BFG. Instead of getting the BFG, they were fighting over each other. The part that was bad was when the giants ate up a lot of kids. The characters in this book have interesting names like Fleshlumpeater and Bloodbottler. I think Sophie is an interesting character because when she got taken away from the BFG, she was still hiding under her covers. Sophie reminds me of myself because I hide under the covers too.
I recommend this book for readers of all ages because it is an exciting adventure full of humor and friendship.