The Good Dog
Written by Avi
Illustrated by Avi
Reviewed by Cassie F. (age 10)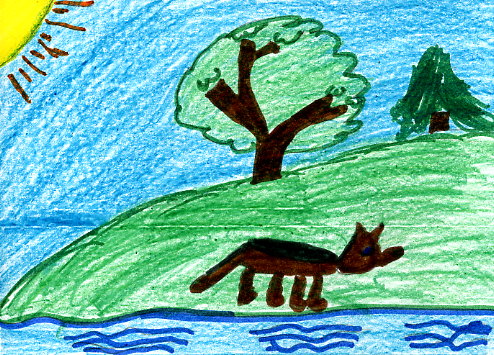 "Ruff, ruff, ruff!"
Do you like a story with talking dogs? Then Avi has a book for you! This book is really emotional because first you will be sad, then you will be blissful.
"I did not come here to humiliate you, McKinley." This is a quote from a wolf named Lupin. She is a friend with McKinley and Duchess. Duchess is a race dog. If she doesn't win, her owner is mean to her. So Duchess runs away from her owner. Accidentally, she gets her best friend Lupin hurt. This book shows that friends should always be there for each other.
McKinley reminds me of my aunt Stephanie because she is very adventurous. Duchess is a very interesting character because she keeps on running away from her owner. The reader really has good times and bad times with Lupin, McKinley, and Duchess.
I recommend this book to any one who really likes dogs and adventure. The characters will intrigue you because they have human personalities.
What happens to Duchess? Let Avi tell you.