The Phantom Stallion - Wild One
Written by Terri Farley
Reviewed by Sydney L. (age 8)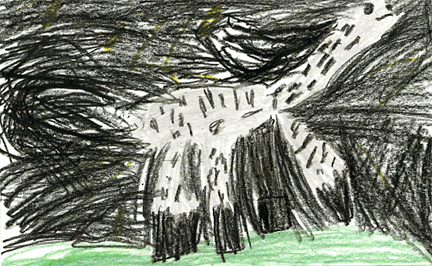 Sam gets knocked off her horse, Blackie, and is kicked in the head. Blackie runs away and becomes wild, while Sam goes to live with her aunt in San Francisco for two years. Sam goes back to live with her Dad (Wyatt) and Gram. Sam believes that the Phantom Stallion is her horse, Blackie, which he is.
My favorite part of the story is when the Phantom Stallion promises to return, because it is cool. My least favorite character in the book is Linc Slocum. He is mean and tries to capture the Phantom Stallion. This book is a lot like my life because Sam (a girl) loves animals more than anything, and so do I.
There are no pictures in this book, but the words tell a great story. I think others should read this book because it is such a good book. However, it might be difficult if you are not old enough.