The Midnight Mouse
Written by Ben M. Baglio
Illustrated by Andy Ellis
Reviewed by Micah C. (age 8)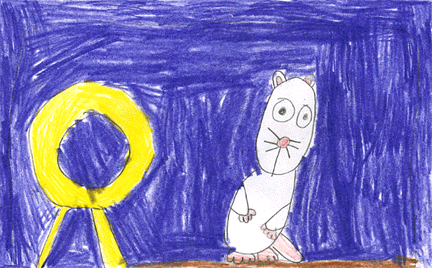 Mandy and Amy go to the pet store to buy Amy a mouse. Amy couldn't think of a name for the mouse. At Mandy's house the girls play with the mouse and made toys for her. At midnight, the mouse plays in the wheel. The wheel squeaks and scares the girls. Mandy's dad puts oil on the wheel to fix it. Amy finally comes up with a good name for the mouse. She named it Squeakers!
My favorite part of the story is when Amy picks out the mouse, because, it is exciting to get your own pet. My favorite character is Squeakers, because she is cute and playful. She makes Amy happy. This book helped me learn how to chose a pet and take care of it.
This story does have pictures. The pictures help tell the story and show what the characters look like. I think you should read the story, because it is a happy story. It also can help you learn to take care of your pet.