Ramona the Pest
Written by Beverly Cleary
Illustrated by Louis Darling
Reviewed by Meg B. (age 9)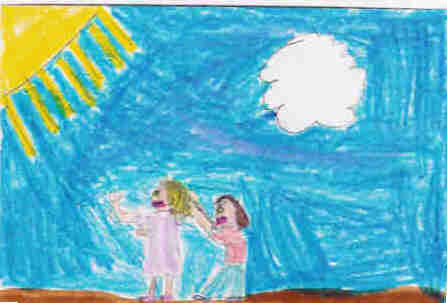 "Finally, Finally, Finally!" Ramona is just starting kindergarten. She loves her teacher Mrs. Benny and her teacher Mrs. Benny loves her. Ramona starts to not follow the rules of Kindergarten. Her teacher gets tired of Ramona not following the rules. Ramona gets tired of her teacher. Does Ramona keep going on with kindergarten or quit? Read the book to find out!
I like this book because of all the things a little girl can do. I like Ramona's character because she is so giving. She reminds me of my dad because my dad is so giving. A lot of people relate to this book because a lot of people are so giving. As I read this book I felt like Ramona had no friends.
I recommend this book to people who like comedy, laugh out loud books because it's so cool to see what a little girl can do, and how a little girl can make you laugh.