Animal Ark: Terrier in the Tinsel
Written by Ben M. Baglio
Illustrated by Mary Ann Lasher
Reviewed by Kaitlynn V. (age 10)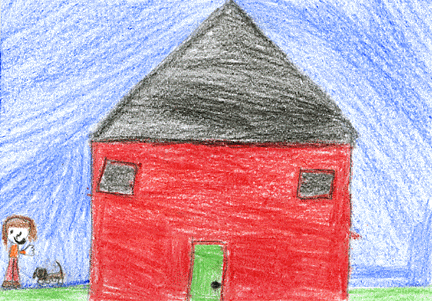 What is a little brown and white Jack Russell terrier doing out on a freezing cold day? Let alone in a hospital parking lot! All that Mandy Hope could do was wonder. She is trying to rescue this pup from the cold and find its owner through the whole book. Mandy Hope loves animals and is helping her grandparents get ready for Christmas. They are making a Santaland in the same hospital where she found the dog. The huge dark red Santa chair is where the children's Christmas wishes were revealed. Do you think that Mandy will find the dog's owner or find it a home? You will have to read the book to find out!
I thought that this book was awesome because it had great description and the words pulled you into the story. It was like you were watching Mandy's every move. My favorite part was when Percy, who was a patient at the hospital, played Santa and delivered presents to all of the kids in the hospital. He was really happy and the kids were really happy, too. I could almost feel their happiness. I think that Mandy was most like me because she loved animals and was always trying to save them and that is exactly what I do.
I would recommend this book to animal lovers because it is all about animals. It is part of the Animal Ark Series. The description really helped bring out feeling in the story. This book is great for 3rd grade and up. This is the best book ever!