Stone Fox
Written by John Reynolds Gardiner
Illustrated by Marcia Sewall
Reviewed by Cooper H. (age 8)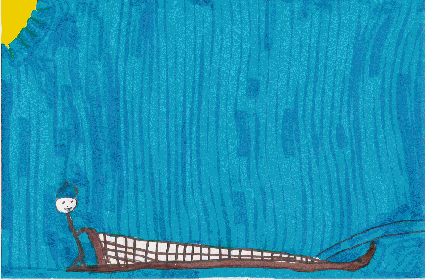 This book is about a boy named Willy that enters a dog sled race. An indian named Stone Fox enters the race too.
Willy needs to win the race because his grandfather needs the $500.00 prize to pay his taxes. The lesson in this book was to stick to something. Willy stuck to his dogsledding and never gave up.
My favorite part was when Searchlight (Willy's dog) went so fast that the sled lifted up off the snow. I liked this part because it seemed like they were going as fast as lightning.
I felt excited when I read this book. It was exciting when Willy won the dog sled race.
I recommend this book to kids in 2nd grade and up because it has a lot of action in the story. They could read it themselves or have it read to them.