Digimon to the Rescue
Written by Michael Teitelbaum
Illustrated by Toei Animation
Reviewed by Rory W. (age 8)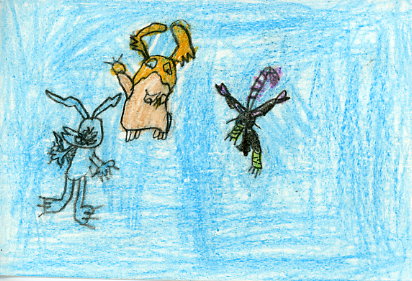 Have you ever wondered what would happen if your toys became real? This book tells how five friends and their Digimon help one another by saving the country. They also protect a dam, in the digital world, from a monster. This all happens with the use of a computer.
I like the book because there is a monster who tries to flood a town. My favorite part is the end when the monster is stopped. I wondered if the monster would get stopped, so that made the book mysterious.
I recommended this book to my classmate, Jeremy, because it is full of adventure. It is also a good book because it has good guys and bad guys. If you like Michael Teitelbaum books, then you might like Digimon to the Rescue Series.