Tuck Everlasting
Written by Natalie Babbitt
Reviewed by Andrew F. (age 9)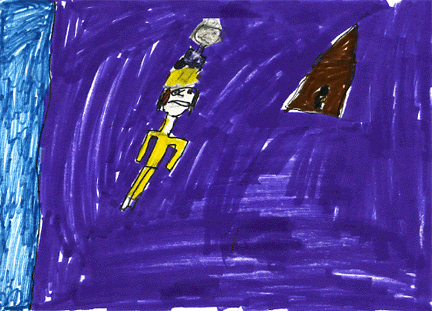 "Tuck Everlasting" is about a girl wants to run away. Her name is Winnie. Before she runs away, she sees a man in a yellow suit. He is mysterious. When she runs away, she meets a boy by the spring. The boy's name is Jesse. The spring has water that makes you live forever. Then she meets the whole family. They explain to her about the spring. The man in the yellow suit overhears that, and talks to Winnie's family and asks if he can have the wood in return for Winnie. So then he can sell the water in the spring for millions of dollars. When he finds Winnie with the Tucks, he drags her out of the house and then Mae hit the man in the yellow suit with the stock of a shotgun. He died in the hospital after that. Do you think Mae might get hung for this? Read the book to find out.
I like Mae best because she hit the man in the yellow suit with a shotgun stock. It was a good description when he fell. My favorite part was when Winnie met Tuck. I like it because she gets to talk a lot with him and she went fishing with him. He also explains about the spring, which is cool! There is something unique to this story. It is the spring because it makes you live forever. This is a great story!
I recommend this story because it is interesting and has a good plot. I think fifth grade and up can read this book. There are complicated words in the story.