The Fight to Survive
Written by Terry Bisson
Reviewed by Will A. (age 12)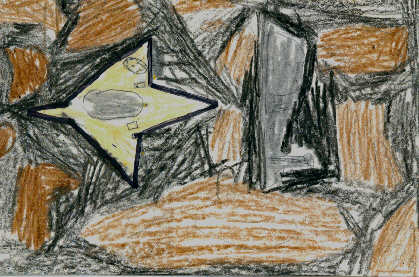 This book is about a boy named Boba Fett and his dad, Jango Fett, who is a bounty hunter. Boba's childhood was difficult at times. His dad, being a bounty hunter, was away from home a lot. A jedi came to Boba's house to get information about bounty hunters. Jango Fett felt unsafe about the Jedi, so when the Jedi left, Jango decided to leave the planet. However, the Jedi put a tracer on Jango's ship allowing the Jedi to follow Boba and and his dad thoughout the galaxy. Eventually they lose the Jedi's ship and meet up with Doku at Geonsis.
I liked this book because there is action, wars, and the author wrote it in such a good way. I like books that talk about different people's lives. I also like it because it has Super Battle Droids and just Droids. It has a lot of ships, and I like bounty hunter's sons because they have to be quiet and don't talk about imformation about the family.
I recommend this book for third to six grade because it has a lot of chapters. This book is long, so if you don't have anything to do, read it. If you like action and adventures, you will like this book.