Just Juice
Written by Karen Hesse
Reviewed by April L. (age 11)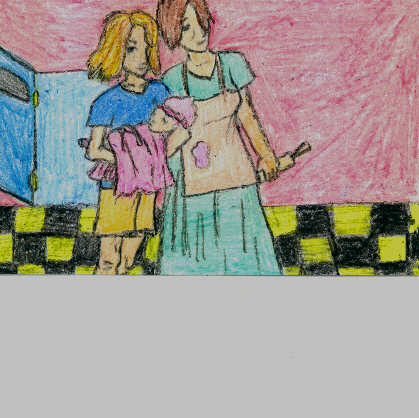 Just Juice is a touching and exciting story about a girl, Juice Faulstich, and her struggles in life. Her large family includes her mother, father, and four sisters, plus another one that is coming. Juice tries to help her father, who is unemployed, to buy back their house. This is their last chance! She hopes that her already stressed-out mother does not find out about her problems. Will they save the house in time? Read this book to find out!
I thought this book was good because the author uses many details to depict Juice's life, town, family. I could imagine all the things going on while I was reading it. Another reason why I liked it was because I am nothing like Juice! It was interesting to experience what was going on through someone else's eyes. The author uses so many details and comparisons, that I could even imagine being Juice. I loved the surprising ending. I want to reread it again soon!
I recommend this book to 4th, 5th, and 6th grades. Sometimes it is sad, but it is very fun and exciting.