All By Myself
Written by Mercer Mayer
Reviewed by Jeremy W. (age 5)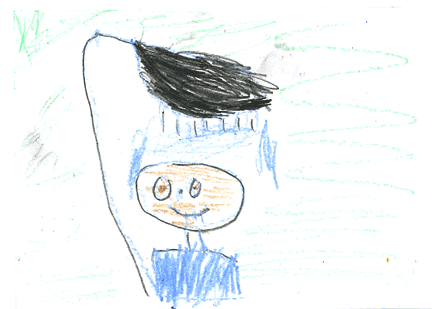 It was about a little creature who can take care of himself. He buttons his overalls and brushes his hair.
I like when he's going to watch his baby sister so she won't run away. It's funny when he rolls around on the ground. I like it when he kicks his ball and the mouse is trying to catch it. I like it because I have footballs.
I can take care of myself. That's why I like the book. Kids would like it too because they have footballs like the creature does.
(This review was dictated.)