The Great Gracie Chase
Written by Cynthia Rylant
Illustrated by Mark Teague
Reviewed by Zachary U. (age 5)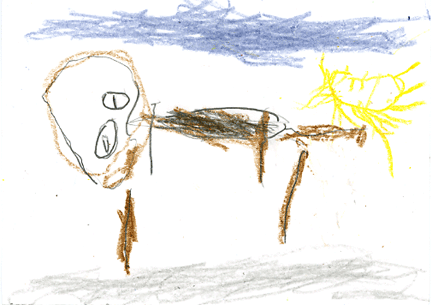 It's about Gracie who had a quiet home until the painters came to her house. But Gracie was a good dog but then she decided to do something naughty and she went out the gate ALL BY HERSELF!! She wasn't supposed to do that. Probably the painters left it open. And then it became the Big Gracie Chase. Gracie did not like the Big Gracie Chase.
My favorite page is a funny page. It's when the painters put her outside. Gracie wanted the painter to go outside but she went outside. In the picture it looks like Gracie is going, "Huh?" Another funny part is when Gracie went in the water fountain but the cat didn't like the water. It was like she said, "Not doing that!"
Older kids like me would like this book.
(This review was dictated.)