Holes
Written by Louis Sachar
Reviewed by Nicholas W. (age 11)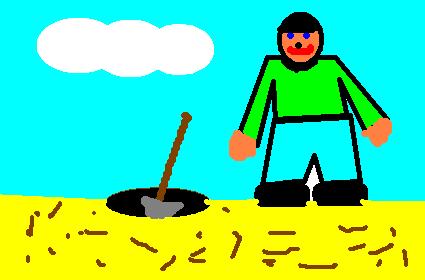 This awesome book is about this boy named Stanley Yelnats who has to go a detention center called, Camp Green Lake. Stanley has a curse. It began with his great, great grandfather and it passed down four generations. They spend all day digging holes five feet deep and five feet wide. But what was buried under this dried up lake? The lesson to this story is to not take home things off the street or you could go to a camp like, Camp Green Lake!
My favorite part is when Stanley finds out the nicknames of the kids in his detention center such as Armpit and X-Ray. This story reminds me of when my brother buried my watch and I had to dig it up till I found it. I?ve never read a book this interesting.
I definitely recommend this book because it has so many details in it . The kind of reader that reads this book is people who like to read adventure books. I think the reader would find it interesting that Stanley?s great-great grandfather put a curse on his family. Read it to see if Stanley finds the solution to the curse.