The Baby-Sitter's Club (#11): Kristy and the Snobs
Written by Ann Martin
Reviewed by Courtney C. (age 11)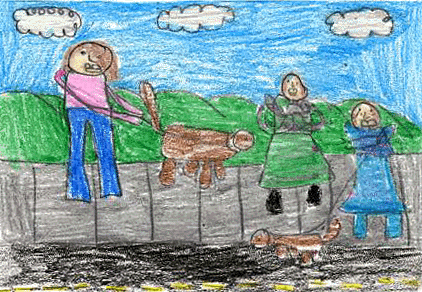 This book is about Kristy, a new girl, who runs into some snobs while walking her dog. Kristy moves in to the neighborhood and becomes a baby-sitter. The snobs criticize Kristy's clothes and make fun of the Baby-sitters Club. Kristy finally finds a wonderful way to fit into the group.
I think the book was great. It was very interesting and sad in some parts. My favorite part is when Kristy baby-sits the snobs, because they are mean to Kristy. Then she calms them down and they start being nice. I found Kristy interesting because she can be both nice and mean. She reminds me of myself because she can be both nice and mean.
I recommend this book because it is very interesting and sometimes I think that young and old would enjoy this book. I think the baby-sitting of the snobs and the sad parts keep the reader's interest and make you want to find out more about The Baby-Sitters Club. Pick up the book right now !!!!