Barbie of Swan Lake
Written by Linda Aber
Illustrated by Linda Aber
Reviewed by Haley B. (age 7)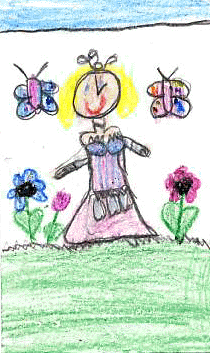 There was a girl named Odette who was very shy. Her sister, Marie, was very brave. Marie loved to go on adventures. One day they both went on an adventure to Swan Lake. Odette saw a prince and fell in love in love with him. The prince fell in love with her. They got married and lived happily ever after.
My favorite part of the story is when Odette and the prince got married because they were very happy. I love this story and the pictures. This story reminds me of when I went to the lake because the lake was as pretty as the lake in the book. My favorite character is Odette because she is beautiful.
I think you should read this book because it is a very good story and because it will make you feel good.