Cookie's Week
Written by Cindy Ward
Illustrated by Tomie dePaola
Reviewed by Christopher M. (age 7)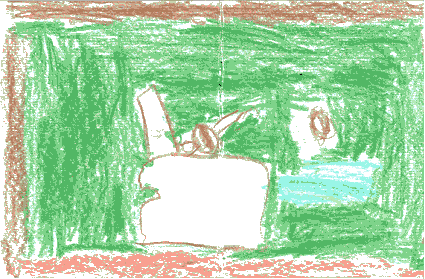 Cookie is a crazy cat. This cat is not like other cats. Each day he does something different. One day he fell in the toilet. He's not respectful to people's stuff. He messes everything up, makes things fall down and makes things break. He's funny and he has a lot of energy. He's really nosy. Read this book to find out the next thing he does. It might be in your school library or maybe in your town library.
My cat is named Midas. He is crazy like Cookie. My cat upset the trash can too. He can jump from the second floor of buildings and land on his feet. The funniest part in the book is when Cookie fell in the toilet, because there's water all around. Cookie was funny. I laughed when he knocked off the flower pot.
My mom and dad really liked this book, so I would recommend it to people who like to laugh. Anyone from 5 to 100 would like it. Boys and girls - anybody would like it.