Eyes on Nature-Whales and Dolphins
Written by Anton Ericson
Illustrated by Robin lee Makowski
Reviewed by Joel C. (age 7)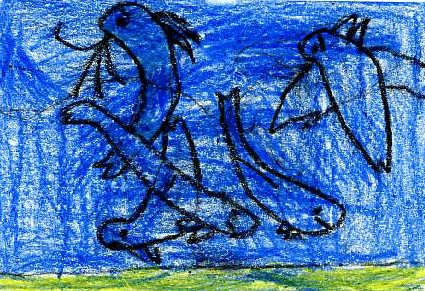 This book is about whales and dolphins. It gives lots of facts to learn about whales and dolphins. Whales need air because they are mammals and mammals breathe air. Some whales have teeth and some whales don't have teeth. There a lots of other great facts in this book about how they eat, their babies, the sounds they make and many more things.
I like this book because there are real pictures of real whales. It reminded me of when I went of vacation because there were lots of whales and dolphins. This book made me feel happy because I like learning about whales.
People who like whales and want to learn about them would like this book.
(This review was dictated to an adult.)