Disney's The Three Little Pigs
Written by Nancy Parent
Illustrated by Todd Taliaferro
Reviewed by Izzak M. (age 8)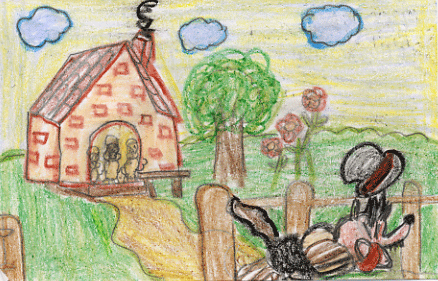 What would you do if your two brothers laughed at you for working very hard at building a strong brick house in order to be safe from the big, bad wolf that lived in the woods? Would you save your brothers if the wolf flew their houses down? I am afraid you have to read this exciting story to find out.
My favorite character was the third little pig. I liked him because he worked very hard to build his safe house. He also did not mind that his brothers teased him for being so serious. My favorite part of the story was when the wolf climbed the chimney to try to catch the three little pigs.
If you want to know how this story ends and what happens to the wolf after he climbed the chimney, I recommend you read this book. I have read other books about the same story, but I like this one the best because the pictures are more colorful and the reading is a little bit longer then the other one. After you read it, I'll bet you that this story will become your favorite one too!