Egypt Game
Written by Zilpha Keatley Snyder
Illustrated by Alton Raible
Reviewed by Denise L. (age 11)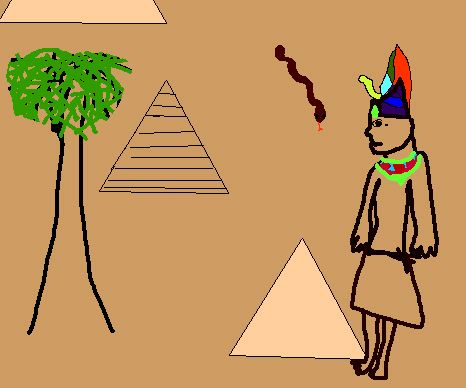 Melony Ross is a little girl that lives in the Casa Rosada apartments. When she meets the new girl she doesn't think they will have anything in common. Her name is April Hall. She likes to wear fake nails, eyelashes, and dress really fancy. Her mother is an actress and is away on tour. April must stay with her grandmother in the Casa Rosada, who lives downstairs from Melanie,her mom and her brother Marshal. After they were all introduced Melanie and April went to Melanie's room.
They were looking aroond f or something to play when they started talking about Egypt. They started talking about a new game or club to start called The Egypt Game. They played the game in an old mans backyard. Every day they would go back there in a shed and play with there friends with costumes and pretend ceremonies.
I thought the book was very interesting. I liked all of the stories of the Egyptian leaders, gods, goddesses, kings and queens. I liked all of the characters.
I like this book and would recommend it to any one who likes mysteries. I liked Marshal the most because he was silly and he chose a weird names for himself. What kept my face in the book was the stories of ancient Egyptians. This book was great and I will probably read it again.