Maniac Magee
Written by Jerry Spinelli
Reviewed by Jon G. (age 12)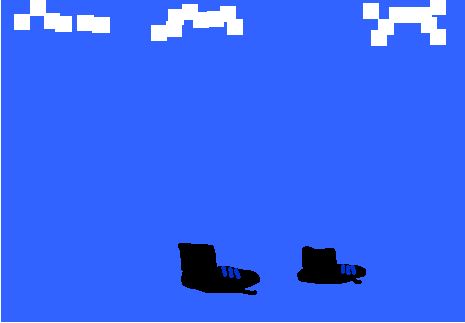 This book is about a boy name Jeffrey Lionel Magee. He lives in western part of Pennsylvania.He lived with his mom and dad. Then, his mom and dad die in a train accident. He had to go and live with his aunt and uncle. His aunt and uncle don't like each other. They had two of every thing. Jeffery had to spend a week with his aunt and a week with his uncle.
I did like the book because it was interesting. My favorite part is when Maniac Magee ran away . This was my favorite part because while he was missing everyone was looking for him and I thought it was funny that they couldn't find him. This book isn't like any other book I've read because the author made it funny that Maniac Mcgee ran away and usually it isn't funny when people run away. The book doesn't remind me of my life.
I would recommend this book because it's interesting and funny. People who like to read books about adventures would like this book. They would like the characters because they are very funny and they really good. I liked to read this bbok even though i don't like to read. I kept wanting to read on to find out what would happen next.