Mommy Loves Her Bunny
Written by Josephine Page
Illustrated by Mary Morgan
Reviewed by CK (age 7)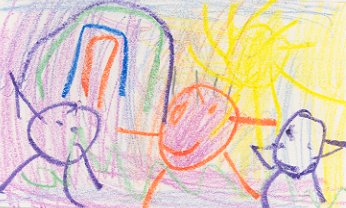 There are a lot of different animals in this book. The bunny loves his mother. All the animals love their mommies. Their are bunnies, ducks, pigs, mice and humans in this story. I like the mouse mother best because she hugs her children a lot. The mothers all love their kids very much.
If I were in this story, I would like to be a duck because I love to swim in the water. I did not like the bugs in this book (like the flies). Bugs in the book made the book not so good. I liked reading this book a whole lot.
I think that other kindergartners maybe would like this book. It is good to read about moms who love their children. This is a good story about mothers who love their kids.