Fireflies For Nathan
Written by Shulamith Oppenheim
Illustrated by John Ward
Reviewed by Jalyssa H. (age 11) & Tajia L. (age 11)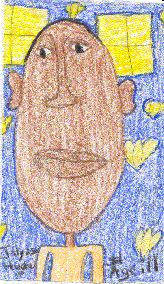 The story is about a little boy named Nathan, he wanted to learn how to catch Fireflies like his father did when he was little. Now read the story and learn if Nathan will ever catch any fireflies.
The illustrations were excellent. For example, The Fireflies look like little lights. The lesson learned from this story is that trying to catching fireflies could be a very fun experience.
We think the story is very good. Our favorite part was when Nathan learned how to catch fireflies. We think the illustrations were colorful. It reminds us of the time when we were catching fireflies and Jalyssa was scared of them.
We think other people should read this book because this is a very great book. It will have you wanting to catch fireflies too. Read it and you will want to read it again.