The Weekend was Murder
Written by Joan Lowery Nixon
Reviewed by Amanda M. (age 12)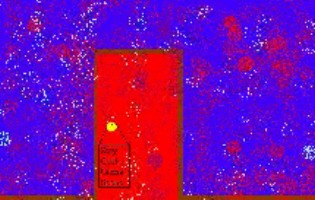 The Weekend Was Murder is a book about a girl who works at the Ridley hotel. Some of the people at the hotel keep on hearing noises coming from room 1927. The weird part is that no one sets foot in that room. The reason is because that room is. . . haunted! Liz is the main character, and the narrator of the story. Tina, who is her friend, takes her into the haunted room to check it out. They don?t hear anything until they are getting ready to leave then they run out the door. Liz trips over a footstool and she hears someone say ?Don?t leave me . . . ?. So, like any normal person would, she says she won?t leave her. However that was because she thought that it was Tina. A novel writer and her daughter are having a mystery weekend on Saturday and Sunday at the Ridley Hotel. Liz got the job of wearing a white dress and screaming that there is a dead body in room 1927. That?s the room that the crime scene for the mystery weekend is in. Eventually things turn a little spooky. One time Liz is waiting for detective Jarvis who shows up after a real murder takes place! All the sudden a man shows up. Liz doesn?t realize it but he is really the ghost!
I like this book because it is mystery. I liked it because it has to do with mystery and ghosts. My favorite part of the book is when Liz sees and talks to the ghost. The character that I found interesting was Liz. The reason I found her interesting was because she reminds me of myself. The reason that Liz reminds me of myself was because I am really clumsy sometimes, J! The character, or characters, that I thought changed were Liz and Fran. Fran is Liz?s boyfriend. I think that Liz and Fran both changed were because their relationship changed. They went from friends that were together to best friends who were together. There are no illustrations in this book. You just got to use your imagination! I think that there is something unique or special about this book. The reason I think this is because this book is about murder, suspense, and mystery. This is like no other book I?ve read. I haven?t read any other books by Joan Lowery Nixon, so I wouldn?t know if this book is like any others that she?s written. This book is also not part of a series. When I was reading this book I could feel the suspense and the sadness or fear that Liz was feeling. The story doesn?t remind me of anything in my life.
I would recommend this book to anyone who likes ghosts, romance, and mystery. This story has to do with these things because there are one or two ghosts, Liz and Fran are dating, and they are in the middle of the mystery weekend being held at the Ridley Hotel!