Run Away Home
Written by Patricia McKissack
Reviewed by Byron M. (age 10)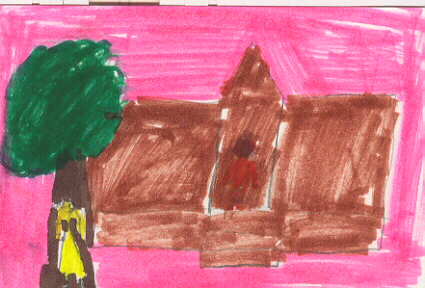 Run away home is written from a child's point of view. The main characters are Sarah Jane, who is snotty and selfish, and Sky, who is sick and stubborn and lives with Sarah's family. When Sky gets sick, Sarah's family take him in and cure him. Sarah starts to get annoyed by his attitude. After a couple of days Sky realizes that Sarah is getting so mad that he starts being nice. Suddenly boweevils threaten their cotton crop.They have a plan to save the cotton from getting destroyed. You'll have to read the book to find out the ending.
I think that this book is a good book. When I first started this book I thought that it would be dumb but then I got to chapter five and I got interested in the book and kept going. My favorite part was when Sky helped Sarah's family save the cotton crop. I liked this book because it reminds me of me and my sister and how we get along. I think that the most unique part about this book is the different types of people and how they resolve their differences.
I would recommend this book to lots of different kinds of people because I think almost everyone would like it. Another reason why I would recommend this book is because it is both an adventure and a love story.