Absolutely Normal Chaos
Written by Sharon Creech
Reviewed by Tara Z. (age 11)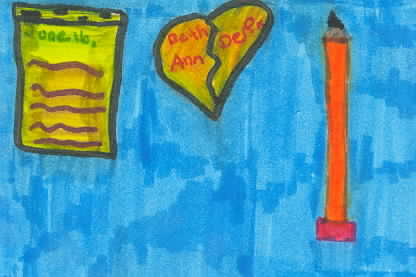 Mary Lou Finney is a 13-year-old girl who has crush on a boy in the neighborhood. Throughout the summer she has to keep a journal of the things that happen to her. Her best friend, Beth Ann, has a boyfriend for half of the summer. The first week of summer, her cousin Carl Ray comes to town and then the chaos starts.
I liked Alsolutely Normal Chaos because it caught my attention and I love reading Sharon Creech's books. The characters in this book were really very memorable. Mary Lou, Beth Ann, Carl Ray, Alex, and Maggie were all the characters I liked because they are funny, weird, and always in to someone's business. This book is unique because it has a lot of romance, friendship, comedy, and laughs.
Alsolutely Normal Chaos is a funny and interesting book and I would recommend this book to any girl. This book might interest you because it has very descriptive scenes and creative language. As I said before, the characters are ones that you will not soon forget.