Speak
Written by Laurie Halse Anderson
Reviewed by Adrienne T. (age 11)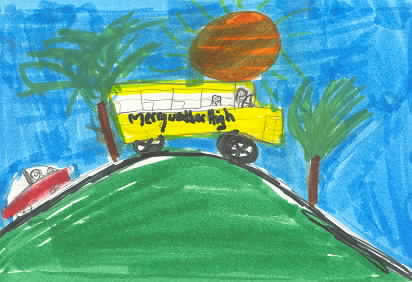 Speak is about a girl named Melinda Sordino. She has a big problem. Something happened over the summer that she hasn't even told her parents about. She is about to start her freshmen year at Merryweather High School. Everyone that was once her friend now hates her guts. Going in to high school as an enemy of all twelve of the high school groups is not the best plan. Everybody is invited into a group except for Melinda. Nobody else but she knows what happened at the party during the summer. Nobody but Melinda knows why she called the police that night. Except for one other person.
I think this book is one of the most realistic books I've ever read. I think this because it makes you feel that you are one of the characters in the book. You feel like you're Melinda. While I was reading the book I felt kind of sorry for Melinda because she was always being bullied from the other students. I think this is the best book I've ever read because it is so detailed and really descriptive of the main problem and her secret.
I recommend this book to invididuals who feel as if they need to open up themselves to new things. I also feel that this book relates mostly to high school students. Because of the adult theme this book was written for a mature audience, so I do not recommend it for young children.