A Boy at War
Written by Harry Mazer
Reviewed by Julius D (age 10)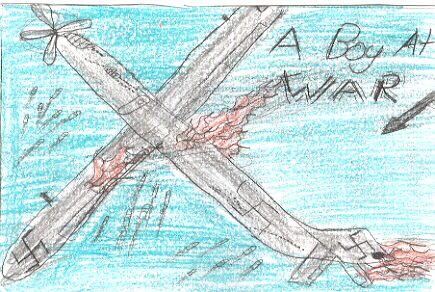 1949 Honolulu: "Drop me off here Mom," Adam said. They were a couple of blocks from school. Adam does not know that while he is on his fishing trip after school, a war with Japan will begin. Davie, Adam's friend from school was born in Japan. During the war of Pearl Harbor, Davie's dad was taken to jail because the military thought he was a spy. To find out what happens read this book.
I like this book because it teaches history about Pearl Harbor. It is also good because it has lots of action and comedy. My favorite part is during Adam's fishing trip and the war begins.
I recommend this book because it gives you a lot of information. This is a good book for kids nine years and older.