Absolutely Normal Chaos
Written by Sharon Creech
Reviewed by Rowan R. (age 11)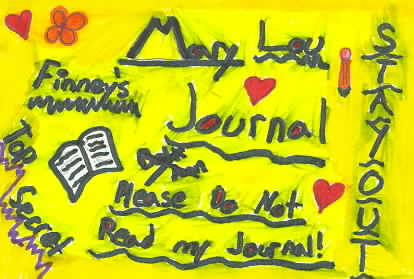 Have you ever felt like the pressure is all on you? Mary Lou Finney sure does. Her English teacher wants her to write a journal over summer break. Soon many different chaotic things start to happen to her. Her cousin Carl Ray comes to visit her family and that's when most of the chaos starts. Then she starts seeing a boy around her neighborhood with whom she shares a very interesting background. Later in the book she finds out that Carl Ray has many secrets, and the chaos gets even worse. And on top of all of that, her best friend Beth Ann will not stop calling her. When Beth Ann finds time to see Mary Lou, all she talks about is her boyfriend. This makes her summer break hard, but at the same time fun and exciting.
Absolutely Normal Chaos is a great book because the author is a very descriptive writer and she really makes the book so good that it's almost impossible to stop reading. My favorite part was when Mary Lou has to go to Carl Ray's house, and at first she thinks that no one likes her. That made me feel depressed, because it isn't much fun to think no one likes you. My favorite character is Mary Lou because she has a unique way of thinking. Something very interesting about the book is that it's not written like most other books, it's written in journal form. While I was reading this book, I wondered what might happen next. I really enjoy books that make me think while I'm reading them. Mary Lou changes in the book a lot. When she is reading over her page that she doesn't even recognize herself. She has a point when she says that you do change without even realizing it. It is nice to realize that you have changed over a long period of time. That's why you should read Absolutely Nomal Chaos!
Absolutely Normal Chaos is a great book. I would recomend this book to people that like to read about other people's lives. I liked the book because the chaos never stops, things just happen one after the other! I wouldn't really recommend it to boys though; it's kind of a girly book. Mary Lou's life was just like real life!