All America Girl
Written by Meg Cabot
Reviewed by Monica S. (age 11)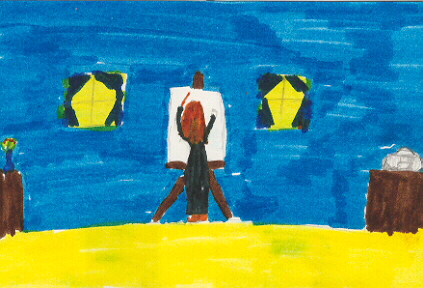 Samantha Madison is just a normal teenage girl, except she's failing German, she's in love with her sister's boyfriend, and to make matters worse, she just saved the U.S. President from assassination. Just as you think things are starting to get better, Sam finds out the President's son might be in love with her. Does Sam find a way to turn her luck around? Read this book and you'll find out.
I really like this book because there was never a dull moment. It's different from all the other books I've read, because it shows a relationship between a boy and a girl. I loved how Sam's sister, Lucy, stood up for her even though she was different because she always wore black. That was my favorite part of the book. Sam is definitely my favorite character because she doesn't care what people think of her. Even if people say she's ugly, Sam ignores them.
This story is packed with action, so if you want to read something exciting, read this book. I would recommend this book to girls ten and older. Meg Cabot is also the author of the Princess Diaries series, which I also recommend.