Are You There God, Its Me Margaret
Written by Judy Blume
Reviewed by Ashanee M. (age 11)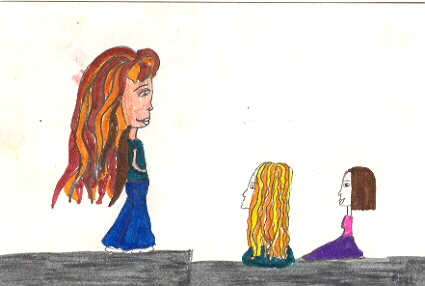 Have you ever had a secret club with secret names that only your friends know about? Well Margaret does, they named the club the S.P.T's. It's an all girl's club of pre-teens. They are all in the same class in the same grade. To find out what happens read the book!
I thought this book was interesting because it is about a girl beginning to evolve into a young woman. Nancy was a character that I found rude because she was mean to people she thought were different. Margaret, the main character, changed from a child to a mature young woman. This book is a unique and special book because it gives you a second look at childhood before leaving it. This book was such a great book, I felt like never putting it down!
I would recomend this book to girls in fifth grade and older. This book has great details and has interesting parts in the story.