The Devil's Arithmetic
Written by Jane Yolen
Reviewed by Elizabeth C. (age 10)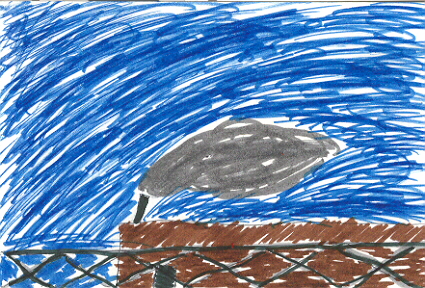 Hannah is tired of listening to the stories of the Holocaust told over and over again. On almost every holiday her family gathers together to celebrate, and to remember. Even on Easter, when she should be eating jelly beans and chocolate, she is eating bitter herbs and watching her Grandfather shake his fist at the TV screen as it flashes pictures of the Holocaust. It is on this Passover Seder that she opens the door to symbolically welcome the prophet Elija, only to find herself in the world of Chaya in the 1940s. But now, all the stories that she is so tired of hearing are coming to life, and all too soon she is facing death.
This book was very moving, and out of all the other books about the Holocaust, it helped me understand what Jews went through at that time. Jane Yolen added extremely vivid description and a mixture of thoughts from both time periods described in the book. I also liked how the characters were described; they were all very realistic and none of them were alike in personality. I also enjoyed how the author wrote the book in two time periods, going back and forth between the present and past.
I liked this book alot, and I would definitely recommend it. The book is very vivid, so I would recommend it for grades five and above. I think that in some cases, only girls should read it because it is about a girl, but in other cases it is fine for both girls and boys.