Kidnapping Kevin Kowalski
Written by Mary Jane Auch
Reviewed by Bolor B. (age 11)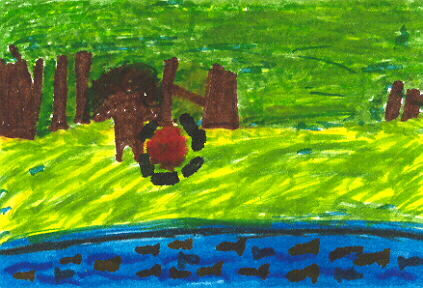 What would you do if your best friend got in an accident and became partially disabled? Kevin was Ryan and Mooch's best friend, and was the most active kid in school until he got hit by a car. His mother becomes over protective of him and she makes him lazy and so he says he can't do anything that he used to be able to do. You think there is no way he will ever learn to do things by himself, or ever be the same again. So the only way for his friends to teach him that he really can do more is by kidnapping him.
I like this book because it shows you how friends stand by your side, even if you become different from them. My favorite part was when Ryan hid in Mrs. Kowalski's spice closet and almost got caught when he sneezed. I thought Ryan was a very good friend because he kept on persuading Kevin to do something when Kevin said he couldn't do it. This story reminded me of the time when I burned my leg really badly and couldn't go to school for 3 months. My friends came to my house every day and played and helped me.
I would recommend this book to people because it has action, excitement, and interesting places and discriptions. People who like fiction stories and have a great imagination will like this book. The suspenseful parts, when Ryan is always so close to getting caught, are the parts that most people would enjoy. This book is for those who care for others, and those who know how to be a true friend.