Goofy on the Hillside
Written by Walt Disney Productions Presents
Illustrated by Walt Disney
Reviewed by Joshua A. (age 8)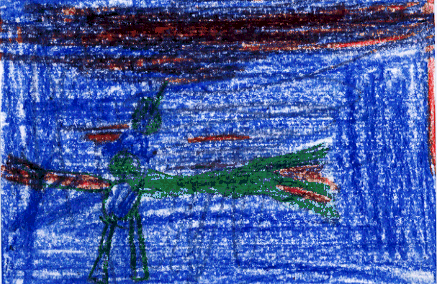 Goofy went to sell Mrs. Hays cow in town. He sold the cow for a horse. He sold the horse for a pig. He sold the pig for a goat. He sold the goat for a hen. He sold the hen for eggs. Goofy broke most of the eggs. Goofy lived on a hillside. His only neighbor was Mrs. Hay, the farmer. See what happens next .
I like the book because it is funny.
My favorite part is when he tried to move the pig. It was funny because the pig was fat.
Goofy was my favorite character because he was silly and tried to ride a horse and fell off. He did all kinds of goofy stuff.
It is a good book for my brother. He likes weird books.
It has 27 pages.