The Babysitter's Club, Kristy's Big Day
Written by Ann M Martin
Reviewed by Shunte G. (age 12)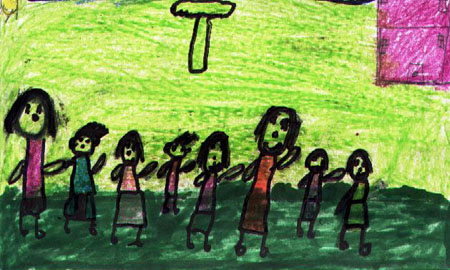 This story is about a member of a babysitter?s club, named Kristy. There are five members of the club. Kristy is getting ready for the day when her mom will get married. Kristy has a part in the wedding, she is a bridesmaid.
The problem of the story is that Kristy has a lot of children in her family. There will be fourteen kids coming to the wedding. It?s a lucky thing the Babysitter?s Club exists to take care of them all. When the job is finished, all the club members get $200.98. The babysitters had lots of fun taking care of the kids at the wedding.
The book makes me think of the time when my uncle got married. I was a flower girl. If you like kids, and you like to babysit, I recommend this book to you, because it is funny and interesting. The author makes her characters realistic. The characters all have different personalities.