Tuck Everlasting
Written by Natalie Babbitt
Reviewed by Bradley P. (age 8)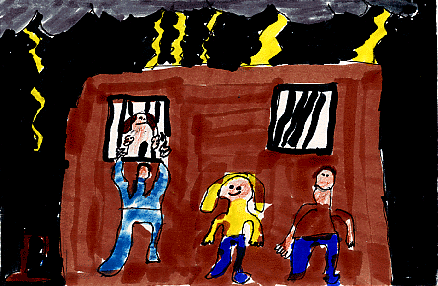 Tuck Everlasting is about a family named Tuck that lives forever. Then they meet a girl named Winnie Foster and she finds out about the secret. A man in a yellow suit follows them. But then he finds out the secret, too. Then they have to do something to get the secret away from him before he tells everyone about it.
I think this was good because it is an interesting book to read. My favorite part of this book is when they get Mae out of jail. I liked it because of the thunderstorm. Miles got the screws out and was waiting for the thunder. When they got Mae out, Winnie got in and she took over Mae's place in jail. I think it was good that Winnie helped Mae and the Tucks out.
I think people should read this book because it brings you surprises. I think fifth graders or above should be able to read it by themselves.