Arthur and the Cootie Catcher
Written by Marc Brown
Reviewed by Derek T. (age 11)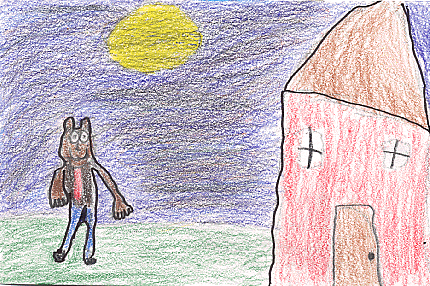 Imagine getting a game for your birthday called ?The Questions of Your Life? and your own mother made it? That is what happened to Prunella. Her birthday was a half-birthday. One birthday present was a game called ?The Cootie-Catcher.? It had all yes and no questions. Her friends wanted to go watch T V, but the game told them NO. Then they asked the game, ?Should we listen to you?? To find out the answer, read the book.
The book Arthur and the Cootie-Catcher is about learning to make your own choices. My favorite part was when Arthur and his friends asked the Cootie-Catcher if they should listen to it. I like Arthur and Buster because they were best friends. I think the book was good because they kept asking the Cootie-Catcher different questions.
I recommend this book because it has baseball in it, and it has Arthur in it. A person that might like this book is a person that likes Cootie-Catchers because they might like to know the future.