Aloha Summer
Written by Bill Wallace
Reviewed by Emilie S. (age 9)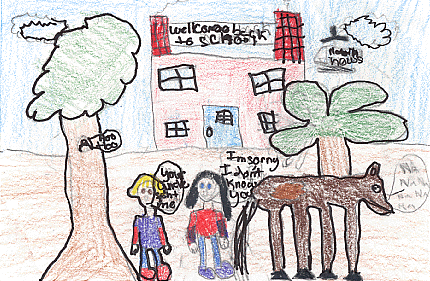 Have you ever had a grandparent pass away? Wouldn?t you be very sad and upset? Well that?s the way Koala feels. Here?s how it all started: her grandfather accidentally ate some creosote, and it made him very ill. He wanted to go to the city of refuge before he died. They took him to a tree, and he said ?leave me alone, it?s my time to go.? To find out if grandfather dies you?ll have to read the book.
I liked this book because it is very exiting and their adventures made me feel like I was their every step of the way. Like at the end they were in a big storm & they were scared so was I! My favorite part is when they become friends. Koala has changed a lot since the beginning because their friends now & they weren?t before.
I recommend this book because it is full of good adventures. I recommend this book to people who like adventures.