Snow White in New York
Written by Ian Falconer
Reviewed by Hope F. (age 8)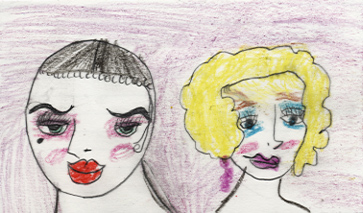 The story takes place in New York City ? outside on the street and inside the clubs. Instead of the seven dwarfs, we read about the seven jazz-men. Instead of a Prince, there is a reporter. Snow White?s stepmother was trying to kill her because she was very jealous and angry. The stepmother put a poison cherry in her drink and Snow White drank the drink.
I liked the book because part of it was funny. The bodyguards were funny because they made silly faces. The book had a little evil and a little happiness. My favorite character is Snow White because she is a good person. I like to draw and I loved the pictures because they are colorful like a rainbow.
I recommend this book to my mother because she likes things that are both happy and sad. I think almost all kids would like this book. It?s like the old story of Snow White, but a little different.