Rainbow Fish and Friends: Star of the Sea
Written by Gail Donovan
Illustrated by David Austin Clar Studio
Reviewed by MGR (age 7)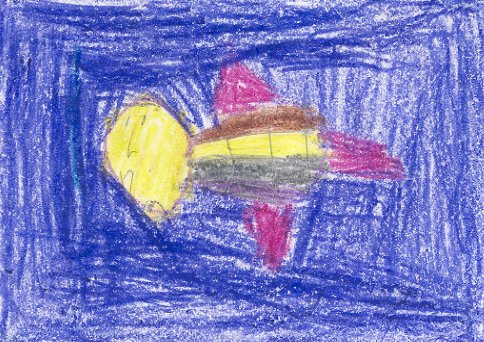 This book is about Rainbow Fish. It is a special book because it comes with stickers. At school, the teacher says they will have a play. The friends fight about who will be different characters in the play. The fish were sad. In the end, everyone worked out their problems and performed their play. The play was good and everyone was happy.
I like when Rainbow fish and her friends dressed up for the play. They put on hats. The pictures in the story were very nice. This book tells you how to get along with your friends. I would like to read more rainbow fish stories.
I think that some of my friends would like to read this book. Big kids and little kids would like it because it has all different kinds of sea creatures.