Dragons
Written by Mara Conlon
Illustrated by Jeff Crosby
Reviewed by EE (age 6)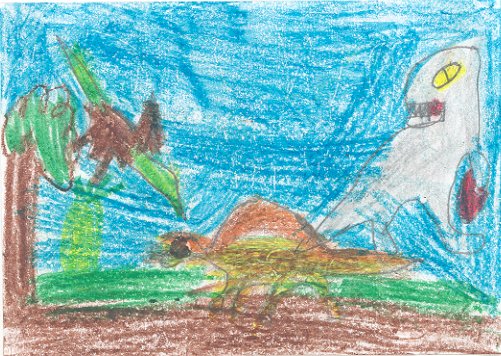 This book is about all kinds of dragons. There are dragons that breathe fire. They burn down houses. Some dragons are good and some are bad. They are all different colors and shapes. Some dragons even have a bunch of heads! Some have wings and some don't. Some dragons in the story live underground and have treasures and jewels. My favorite dragon is the green dragon that lives in the rivers and oceans. He shares water with the people.
This was a good book because there are lots of fun parts. This is the first dragon book that I've read. It makes me want to read even more books about dragons so that I can learn about them.
This book was special because it came with GLOW-IN-THE-DARK tattoos!!!!!!!!!!!
My friends would like to read this book. Adults would like to read it too. You should read it!