It's Not Easy Being a Bunny!
Written by Marilyn Sadler
Illustrated by Roger Bollen
Reviewed by CT (age 7)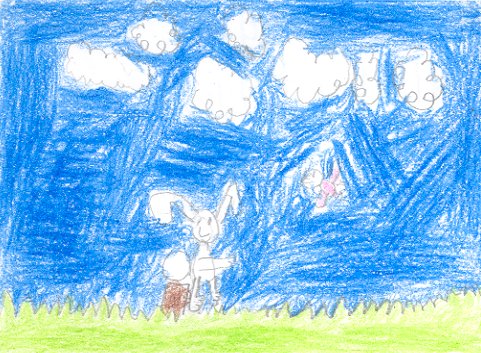 This story is about a bunny who got tired of being a bunny so he went to live with other kinds of animals to try to be happy. He wanted to be different but every time he went to be with a new kind of animal, he didn't like it. In the end, he decided to stay at home and eat carrots and play with his brothers instead of trying to find a new family.
My favorite part was when the pigs jumped in the mud and the rabbit jumped in the mud too. Also, the birds were flying and the rabbit couldn't fly. It was SO funny!
The bunny reminds me of Easter. All kinds of people all over the world would like to read this story.